This are the steps the parents have to follow to have access to their Materials.
1. Click on the parent login and enter email and password.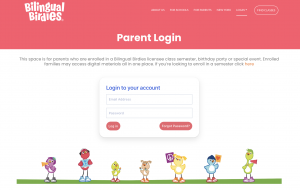 2. Click on My classes button.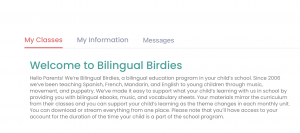 3. Their current classes will be shown. They will be able to see the materials by theme. To see the Materials click on each theme button.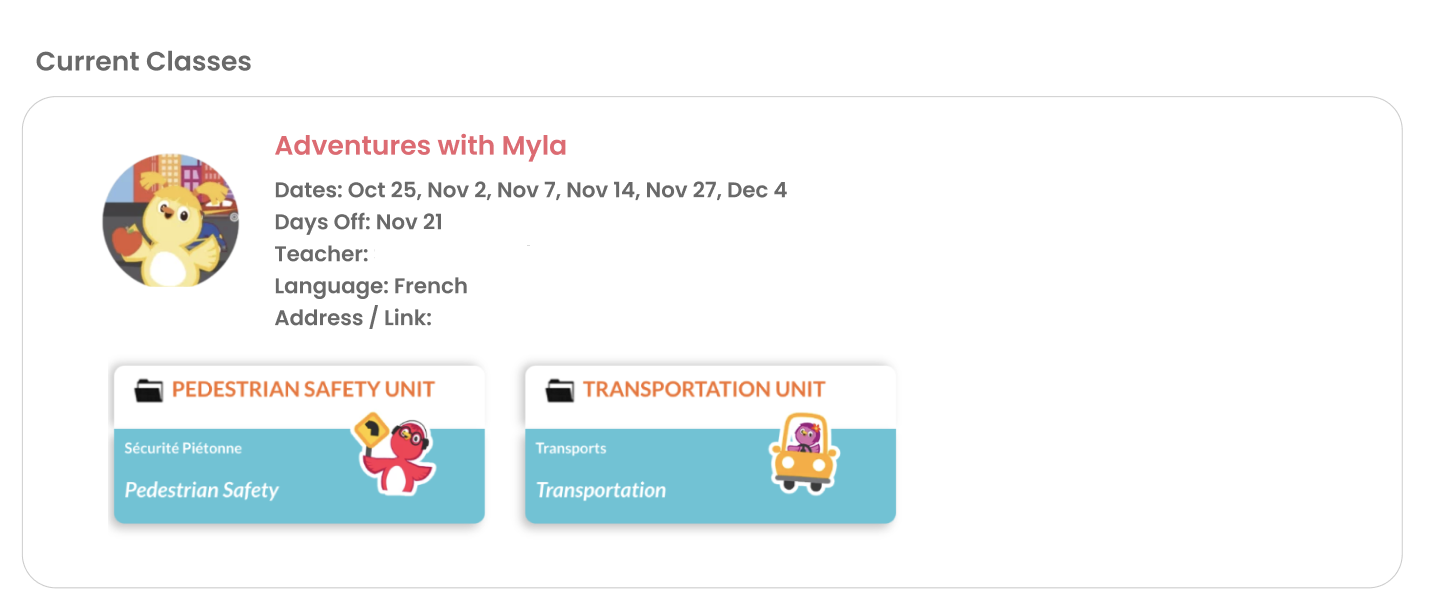 4. Now they can see and download their Materials.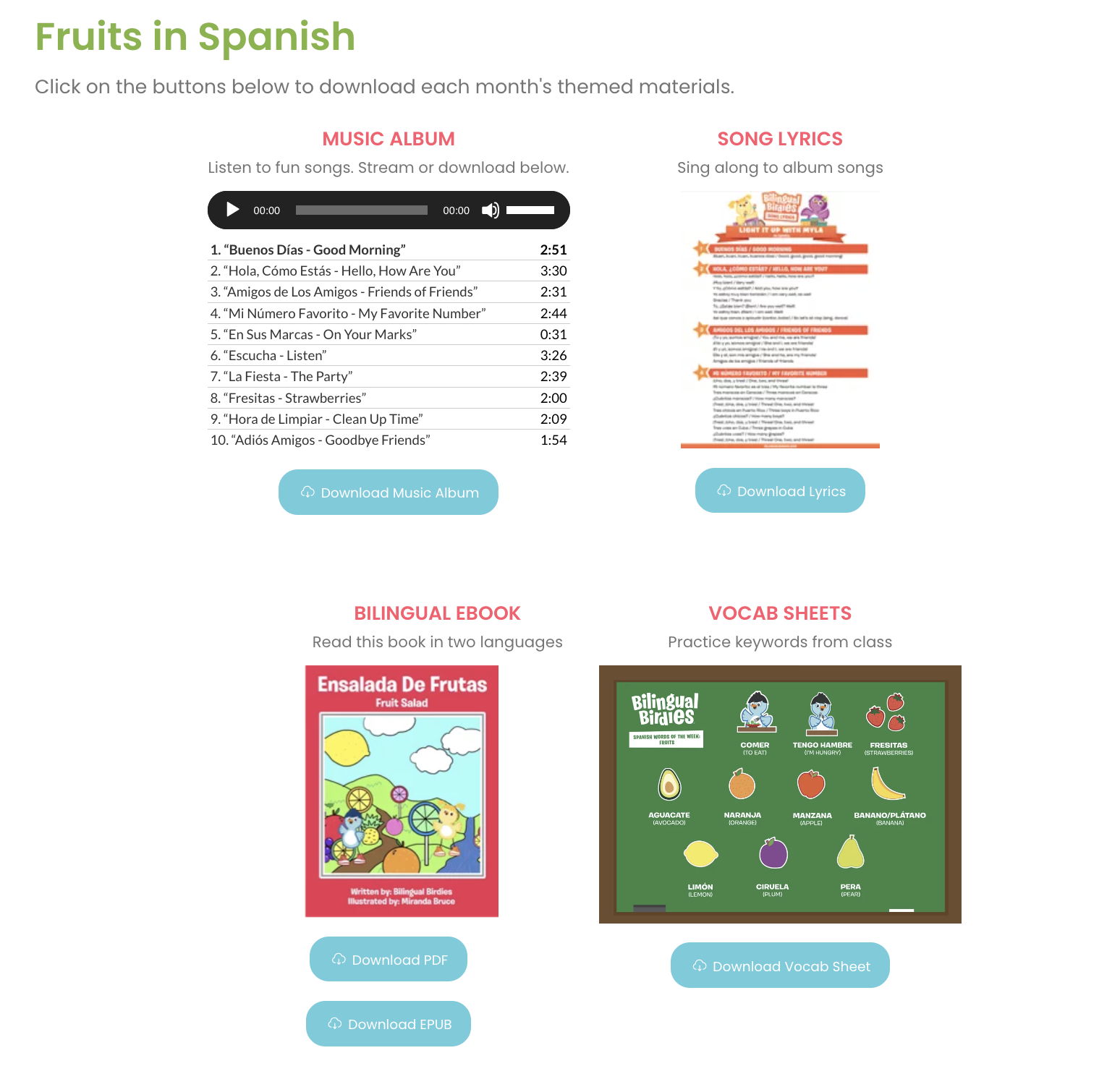 Parent Email
When a parent enrolls to one class, they will receive an email with all the Class Information, Payment Information and a link for them to see their Digital Materials.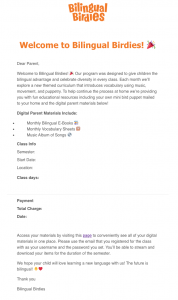 To see the Private Lesson, Birthday Party, Demo Class and Special Event emails, review those sections tutorials.